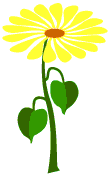 Welcome to Angels in Adoption!

Angels in Adoption is dedicated to people who are true adoption angels.

Some people believe the promoters of adoption are the "angels" in adoption. But no adoption can take place unless the natural family is somehow disbanded first.

Sometimes there are true orphans, with no family to care for them. However, with the current market for babies and small children for adoption, many families are being torn apart simply to provide adopters with "the child of their dreams". There is money to be made in adoption and adoption agencies are expanding. Promoters of adoption have implemented advertising campaigns that deflect attention from the effects of adoption on families and adopted "children".

Who are the true angels in adoption? People who provide support and comfort those who have been harmed by adoption. People who help reunite family members. People who work to educate and to help family members remain together. There are probably tens of thousands of adoption angels.


Family faces are magic mirrors. Looking at people who belong to us, we see the past, present, and future. ~Gail Lumet Buckley


We cannot destroy kindred: our chains stretch a little sometimes, but they never break. ~Marquise de Sévigné

 
Note: The dehumanizing terms "Dear Birthmother", "Dear Birthparent", "Birthmothers", "birthparents", "birthmoms", "birthmom", "birthfather" are used in this website for search engine placement ONLY. A single ("unwed") mother or father is not a "birth object" meant to be used as the source of a baby for adoption. They are the parents of their child.
Mothers for Open Records Everywhere. Sign petition. Mothers (NOT 'birthmother') for Open Records for Adoptees, No "birthparents" confidentiality or privacy promised or desired.